Year 1
Welcome to our wonderful Year One page! We have lots of exciting things in store for your child, and we will learn about lots of new interesting topics every term.
Autumn 1 and 2 topic ''Toy Stories - Toys over time!"
Spring term topic - 'Explorer's and Journeys!'
Summer term topic - 'A Knight's Tale'
We are really looking forward to working with you and your children, so please check back here for any information and new dates for your diary.
Meet the Team
Our Key Stage One Leader is Mr Murday. If you wish to speak to him then please email the main school office and they will forward it on to him.
The class teachers are Ms Taylor and Miss Dando. If you wish to contact either of the class teachers then again please email the main school office. There may be an opportunity to catch up with us at the end of the school day.
The teaching assistants are Mrs. Harrison and Mr. Lowe.
Key Information
- Please read as much as possible with your child at home. Your child will receive a new book each Thursday.
All books need to be returned on a Monday.
- Homework will be set on a Friday. This will include reading, spellings, handwriting and maths, which is handed out to each child to put in their book bags. The homework does not need to be returned but we would like each coloured folder handed back in every Monday with their reading book.
- PE is on a Monday and a Wednesday. Please can all PE kits be kept in school and they will be sent home at the end of each half-term. The PE kit includes a pair of black shorts, jogging bottoms, a red t-shirt, a warm jumper or hoodie and trainers. PE will take place outside. (Make sure that your children have kit that is appropriate for an outdoor session.)
Earrings will need to be removed please.
Please could you provide extra underwear and socks in these bags as well.
Please can you also ensure that all items of clothing are labelled, as we are finding lots of jumpers, cardigans and ties without names on each day. Please do keep checking them as they do rub off when they have been washed.
Your child will need a named water bottle each day with only water in it please.
Important Dates
Every year in Year One, the children have to complete a Phonics Screening Test. This is a test that involves your child reading a set of 40 words that are real and not real. It takes place in school with their own class teacher and results have to be submitted externally. The date for this is the beginning of June 2023. We do ask that children are not taken out of school during this week, as we only have a limited amount of time to administer the test. More information will be sent out nearer the time. This is not anything to worry about, as your child will see it as a game.
Useful Links
https://www.topmarks.co.uk/maths-games/hit-the-button
https://www.bbc.co.uk/bitesize/subjects/zjxhfg8
https://www.topmarks.co.uk/maths-games/5-7-years/counting
Curriculum in Year One
We are enjoying our learning around our topic called 'Toy Stories' This has included us sharing some wonderful texts such as 'The Toymaker' and 'Lost in the Toy Museum' and Old Bear.
We have been using exciting verbs and adjectives to describe all the characters from the stories and our writing has just been getting better each week.
In History, we have been learning about how toys have changed through the decades and our families helped us to fill out questionnaires to help us compare what our Grandparents and Parents played with when they were young and what we like to play with now.
As always we continue to be very proud of all of our children. They are always READY TO LISTEN and READY TO LEARN!
___________________________________________________________________________________________________________________________________ Spring Term - Please see new timetable and note PE change of days above!
The Year 1 children have really been enjoying some super texts relating to Explorers and Journeys! So far we have read 'Astro Girl', 'Man on the Moon - A day in the life of Bob' 'Beegu' and 'Whatever Next!'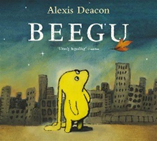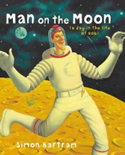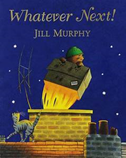 In History we have been learning all the lives and legacies of Neil Armstrong and Mae Jemison.